Since 2007
Brenda's journey started in different corners of the world and culminated in South Africa's beautiful Western Cape
Starting in my home kitchen, cooking green fig preserves, Jellies, Jams and organicallly grew into the business it is today.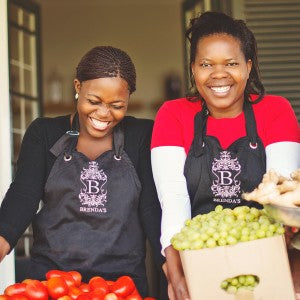 Story of passion & conception
It is a passion of mine to support women in business. As our working family grew, it was and is an honor to walk the road with, now, 14 families that have gained support through Brenda's Preserves. We dedicate ourselves to carrying forward a loving, passionate culture to all those we meet.